Alternatives to Fraudmarc's Cost-Effective DMARC Reporting
DMARC reporting is the practice of adding rua and ruf tags to your DMARC record to start receiving aggregate and forensic reports. These reports are then evaluated to understand your domain's email activities and determine if a malicious entity is attempting to send fraudulent messages in your name.
Fraudmarc offers email security services, including DMARC reporting, where XML data is converted into human-readable format. Their standard package starts from $21 per domain per month, the advanced package is charged at $4 per user per month, and the high-definition package at $12 per user per month.
However, domain owners often look for alternative platforms that are more capable of handling DMARC reports and highlighting potential and existing vulnerabilities. Here are some options.
Mimecast
Mimecast offers a range of email security and management tools and services under different packages. They have been in business for a long time now and hold a good reputation in the industry for their adeptness at shielding domains from email-related risks, encompassing advanced threat identification and training for heightened security awareness.
Mimecast's DMARC report tracking emerges as a compelling choice for businesses seeking a unified solution that merges email security and DMARC oversight.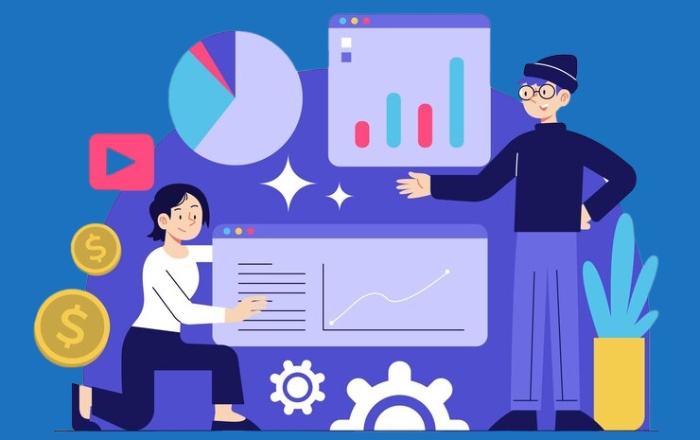 PowerDMARC
PowerDMARC's DMARC report monitoring tool has a user-friendly interface and comes with powerful features, including presenting hard-to-comprehend reports in simple language that anyone can understand. Their tool provides a comprehensive insight into email authentication, supporting companies in the fight against cyber menace.
By closely monitoring DMARC reports, PowerDMARC ensures that businesses can effectively manage their email security, identify vulnerabilities, and maintain the integrity of their email communication.
DMARC Report
DMARC Report is a DuoCircle LLC brand that is GDPR compliant and has served many customers so far. It's a platform for MSPs, service providers, and businesses looking out to have their domains monitored and managed for DMARC compliance. This high-volume tool safeguards domains and subdomains by providing reports on robust analytics from the intuitive dashboard.
So, whenever a threat is detected, DMARC Report will send you alert notifications on the email address that needs to be in the loop. The pricing begins from $100/month for 2 million emails. We also have free and trial versions. 
OnDMARC
OnDMARC is Red Sift's cloud-hosted DMARC management and monitoring tool created with the aim of streamlining the deployment of DMARC policies. It delivers comprehensive reporting and analysis capabilities, aiding companies in the comprehension of DMARC reports, detection of email authentication problems, and the implementation of necessary fixes. OnDMARC is equipped with a user-friendly interface and professional support, making it an ideal choice for organizations seeking to fortify their email security.
Valimail
Valimail is a recognized name in the email security industry as it offers a wide range of products and services catering to various industries and their cybersecurity needs. It controls shadow It by exposing non-authorized cloud-sending services that may appear as vulnerable gateways to hackers. With Valimail's services, you get global visibility into all senders in your domains while also coming across third-party emailing services.
You get the enforcement status of all sending domains by knowing which messages fail SPF and/or DKIM checks.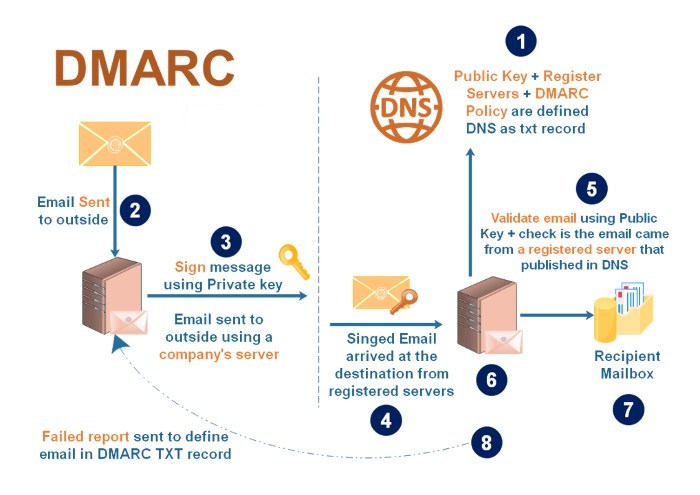 Image sourced from www.linkedin.com
MxToolbox
MxToolbox brings you across several tools, including DMARC report monitoring, to serve you with reliable protection. With DMARC report monitoring integrated into its services, MxToolbox provides a comprehensive approach to email security and compliance.
GoDMARC
GoDMARC's report monitoring tool excels in email security for its comprehensive insights, simplified implementation, and user-friendly interface. It offers in-depth DMARC report analysis, enhancing protection against email-based threats, while its straightforward setup and expert support make it an accessible choice for businesses of all technical levels. This tool provides a strong foundation for organizations looking to bolster their email security effortlessly.
Zoho Mail
Just like Fraudmarc, Zoho Mail's DMARC success report shows how many messages have passed DMARC, DKIM, and SPF authentication checks. You come across the hostname, total number of emails, DMARC verification, DKIM verification, and SPF verification.
To manage the DMARC success report on Zoho Mail, follow these steps: Click on each Hostname entry to access details like IP address, total number of emails sent, DMARC success, DKIM success, DKIM aligned, SPF success, and SPF aligned. Use the Date filter to select the report's time period and choose a specific domain. The pie chart visualizes DMARC's success. To export the report as a secure CSV, click on Export and select Encrypt with a password. You can also expand, export, and add charts to the dashboard from the right pane as needed.
Dmarcian
DMARC XML-formatted reports are complicated, which makes it challenging to solve possible deliverability issues. With Dmarcian's DMARC report analyzer, you can combine all the received reports and get a detailed insight into all messages sent from your domain.
DMARCLY
DMARCLY stands as a noteworthy substitute for FraudDMARC, delivering extensive oversight of DMARC reports and services for email authentication. It offers a variety of capabilities to safeguard corporate email domains against phishing and spoofing threats. Fraudmarc's solutions are recognized for their user-friendly interfaces and detailed reporting features.
Skysnag
Skysnag stands out as an economical choice, providing excellent value for enterprises aiming to enhance their email security. It simplifies the DMARC configuration, catering to organizations seeking a convenient and uncomplicated setup. This is especially advantageous for those looking to bolster email security with minimal setup complexities.
Furthermore, Skysnag boasts a user-friendly interface that streamlines the monitoring of DMARC reports, featuring a clear and intuitive dashboard that simplifies data access and interpretation, even for users with limited technical proficiency.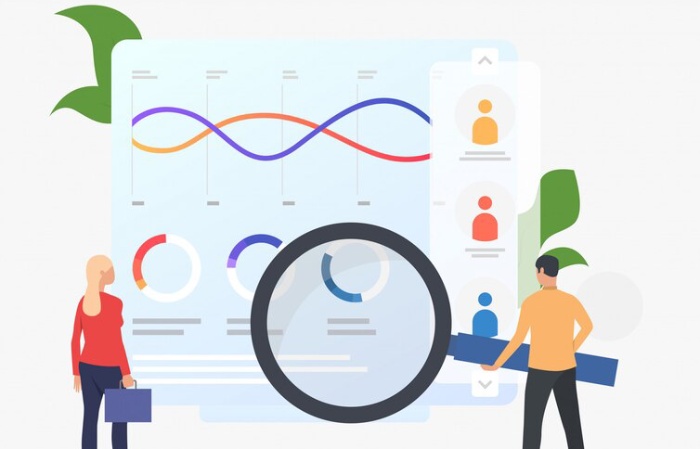 Final Words
While looking for DMARC reporting and monitoring service providers, you should consider for how long the company has been in business and if its pricing structure matches your budget. There are multiple options out there, catering to different budgets. In the digital era, where businesses face ongoing challenges from online threats, a resilient email security service is essential. A comprehensive solution that guarantees the safety of your emails can fortify your defense against cybercriminals.
Visit us today to get started with your email authentication journey!