Trust Your Inbox Again: Gmail's Blue Checkmark Brings Enhanced Sender Verification
Google has released a new feature for its Gmail. A blue tick will now appear next to legitimate emails, allowing users to tell genuine and fraudulent emails apart. Join us as we delve deep into Google's blue tick, its significance, who can use this feature, and the change it will bring.
Google, one of the most influential organizations and tech giants in the world, has taken the world by storm yet again, this time releasing a new feature, the blue tick. The blue ticks will be a new feature to Gmail, one which has been used by other major brands before, and will allow users to identify legitimate email senders and keep them safe against fraudulent ones. Let us take a closer look at the blue tick for Gmail and what it means for individuals.
How Can Users See the Blue Tick on Gmail?
The blue tick will be seen as a checkmark icon for senders that are using BIMI (Brand Indicators for Message Identification). Google clarifies that the new blue tick feature will allow Gmail users to recognize email conversations from authentic senders so the imposters and fraudulent emails are kept at bay. This step will aid users in the long run by keeping them safe from phishing and impersonation emails that are otherwise challenging to detect. 
BIMI is gradually moving towards the increased adoption of better authentication in the email ecosystem and works quite well with email senders that have implemented DMARC (Domain-based Message Authentication, Reporting, and Conformance). But what exactly is BIMI?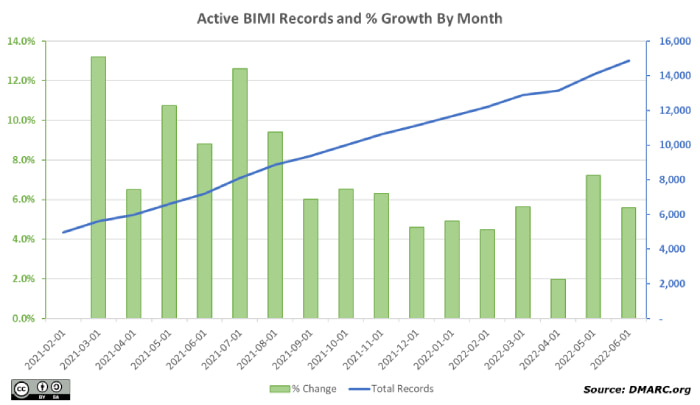 Image sourced from dmarc.org
BIMI Explained: What is BIMI and Why is BIMI Important?
BIMI is an email specification that emerged recently, allowing email inboxes to display their brand's logo next to the brand's official email messages so users can identify the email easily and avoid fraudulent ones. 
BIMI enables organizations and businesses by giving control to businesses so they can establish themselves as trusted senders and represent the brand. BIMI is an initiative of the AuthIndicators Working Group, which consists of Google, Verizon Media, Mailchimp, and Valimail. BIMI was a crucial step towards email security and email marketing due to the following reasons: 
1. Behind-the-Scenes Security Updates
BIMI requires DMARC Report implementation for logo display in participating inbox providers.
Protects brand reputation and prevents domain impersonation.
2. Protection Against Phishing Attempts
BIMI trains customers to recognize legitimate messages and avoid phishing attempts.
Framework has protections against illegitimate senders spoofing logos.
Particularly helpful for at-risk businesses like banks, social media platforms, and major retailers.
3. Enhanced Message Visibility
BIMI-compliant messages display the brand logo in the inbox, making them stand out.
The increased visibility can encourage more openness and engagement.
The Significance of Google's Blue Tick
Strong email authentication can aid individuals and email security systems in identifying legitimate emails and stopping spam. It also aids brands in leveraging emails to promote brand trust. Google believes that mandating robust email authentication and the verification of brand logos prior to displaying said logos in the email, as done with the help of BIMI, will enhance security measures for Gmail. 
Google introduced BIMI in 2021 and released an update on the blue ticks for Gmail, stating, "Strong email authentication helps users and email security systems identify and stop spam, and also enables senders to leverage their brand trust. This increases confidence in email sources and gives readers an immersive experience, creating a better email ecosystem for everyone."
Implementing the blue tick for verified senders will promote greater trust and provide an engaging experience to Gmail users. Google is not the only organization using the blue tick or the blue checkmark, it is being used on their platforms by many social media applications and organizations worldwide.
Recently, Twitter removed blue ticks from its accounts and is offering the tick mark as a part of an opt-in paid subscription to Twitter Blue, which allows users to edit tweets, get early access to new features, and more for $8 a month. These blue tick marks are also seen next to verified profiles of businesses, celebrities, and organizations on Instagram.
Who Can Access the Blue Tick Feature on Gmail?
Google's new blue tick or blue checkmark feature will roll out on 3 May 2023 and will be available to all customers of the Google Workspace and the legacy G Suite basic and business customers. Users with personal accounts will also be able to use this feature.
Final Words
With the rising threat of cybercrimes and, more importantly, the surge in phishing, email spoofing, and email scams, steps implementing anti-spoofing technology are definitely needed to ensure email security and protection.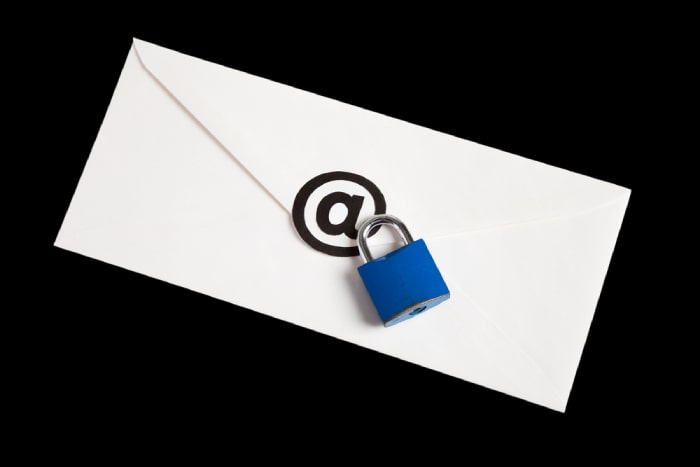 Google has been a trendsetter, and the blue tick is a step in the correct direction for the tech giant as it will enhance email security, allow businesses to establish trust, and allow users to distinguish authentic email messages from dicey ones. Google's blue tick will also encourage brands and enterprises to adopt BIMI. Such a step will encourage other brands to follow a similar approach and adopt authentication measures to boost security.