Gaining DMARC Visibility the Right Way
DMARC visibility strengthens email security and authentication by facilitating domain owners with information required to manage domain reputation and aids in the identification of fraudulent emails sent from your domain. These insights are gained by monitoring DMARC reports and hosting DMARC services.
In 2022, more than 27% of global phishing attacks were targeted towards delivery services, which concluded it as the most targeted industry by phishing. Online stores, and banks & payment systems were targets of 15 and 10% of phishing attacks, respectively.
These statistics fuel the need for robust email security systems in place, but more than that, they underscore the necessity of monitoring the protocols post their deployment. This exercise ensures that only official sending sources are allowed to dispatch messages on your company's behalf. Official sending sources include email addresses, IP addresses, and mail servers belonging to employees, third-party SaaS providers, board members, CXOs, etc.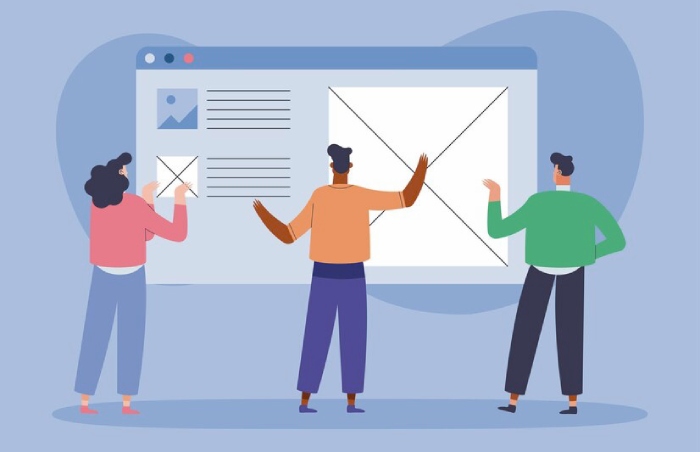 Gaining DMARC Visibility
Phishing attacks have been rising consistently, and to back it up, Deloitte issued a press release reflecting how 91% of all cyber-attacks are extensions of phishing emails sent to an unexpected victim. So, as brand owners, you must take care of the following to avoid unanticipated exploitation of security vulnerabilities by threat actors.
1. Email Header Analysis
Email headers include hidden details about the sender, recipient, subject, date, email authentication status, deliverability status, alignment issues, etc. You usually don't come across these in your email client; however, email headers play a pivotal role in how emails are delivered. You may find it challenging to parse the original raw file for your email headers, but you can use online tools to convert them into an easy-to-understand format.
The practice of analyzing email headers gives you the headstart to detect, analyze, and investigate email headers for compliance with authentication protocols. Using special tools for the analysis makes the process faster and easier.
How Does an Email Header Analysis Tool Work?
A general email header analyzer typically operates as follows:
Header Extraction
The foremost step is to retrieve the header section of an email, as it's typically hidden from the recipient. Here, all the specific details are mentioned.
IP Address Extraction
Up next, the tool identifies and extracts IP addresses in the email header to evaluate the email source, as hackers tend to spoof them to dispatch fake emails.
Parsing and Coding
The tool parses the email header content, followed by decoding any encoded or formatted data to ensure the report is easily digestible.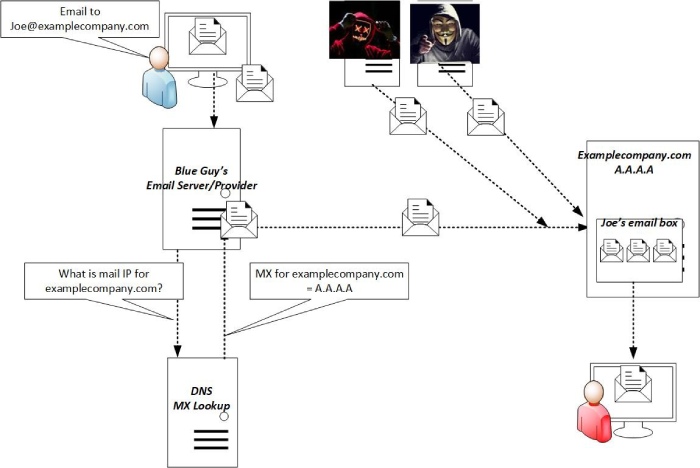 Email phishing and spam – sender spoofing
Image sourced from linkedin.com
SPF, DKIM, and DMARC Analysis
These three email protocols together fortify email-based cyber menaces, and the tool performs checks on their records. The authenticity test verifies that the message hasn't been altered in transit.
Field Analysis
All the email header field (like the sender's email address, name, subject, etc.) is examined individually to collect data.
Output and Analysis
Lastly, the information is laid down in a report in an easy-to-comprehend format so that readers can interpret and understand the email's origin, potential authenticity, etc.
2. DMARC Report Monitoring
DMARC report monitoring refers to the practice of receiving aggregate and forensic reports, followed by their deep analysis to identify vulnerabilities or fraudulent emails sent from your domain.
You start receiving DMARC aggregate reports when you add the rua tag to your DMARC record to mention the email address where these reports should be delivered. RUA or aggregate reports give insights on the volume and disposition of messages dispatched on behalf of your company, giving details about authentication successes and failures. You gain DMARC visibility by monitoring the overall health of your email practices, which allows you to adjust email security strategies as and when required.
On the other hand, you need to add the ruf tag to start receiving DMARC forensic reports on the mentioned email address. RUF or forensic reports offer revelation about the emails that failed authentication checks, thus allowing domain owners to conduct a thorough investigation into the nature of the unauthorized use. These reports support organizations in identifying the specific characteristics of phishing attempts or malicious activities.
Both aggregate and forensic reports play a crucial role in enhancing email security by providing organizations with actionable insights. By leveraging these reports, organizations can proactively address vulnerabilities, prevent email spoofing, and protect their stakeholders from falling victim to phishing attacks. The comprehensive understanding offered by DMARC reports empowers organizations to fine-tune their email authentication policies, fostering a more secure and trustworthy email communication environment.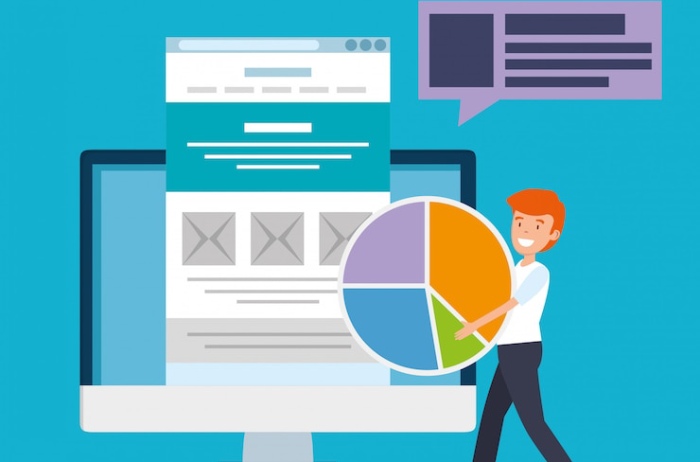 We Make Reporting Easier!
We at DMARC Report offer DMARC monitoring and reporting services to empower you to take full control over your email-sending domain. Real-time reports warn you about unauthorized changes made to your DNS configuration and notify you of emails that fail authentication checks at the receivers' ends. What's best is that we deliver all these reports straight to your inbox so you don't have to log in to any complicated-interfaced portals. Reach out to us today to get started!